Friday - AM Run/Drills
10 min warm up
Lots o' stretching
4 x 40 jumps /jumping rope in place
4 x 20 high knees (ugh!)
4 x 20 donkey kicks
4 x 20 butt kickers
One lap around track w/6 x stopping to lean forward/backward and run to get body position feel.
15 min easy run around Nike bark chip trail. Oh my, I forgot how hard it is to run on hilly bark chip.
Evening -
15 mins of core strengthening
1500 yd swim
w/u
3 x 100 free
200 pull
100 kick 10/20
10 x 50 - 25 drill/25 free; alternate fist and finger drag
3 x 100 descend
c/d 100
Saturday AM Run
Got up extra early to get my run in before breakfast w/my momma!
40 mins on Wildwood trail. The forest was still pretty dark when I started!
I tested out my new
Saucony
Peregrine's.
Love these shoes on the trail! They still have a low heel-to-toe drop (4mm) which helps promote natural running. I loved how the tread gripped the ground. I never felt out of control on a very muddy trail. These cool shoes also have gator attachments, if you fear mud. My feet/socks stayed dry and warm. I give them an A+!
Mmmmmmmmm-
Bob's Red Mill
breakfast with mom! We shared the ham and hashbrown casserole. It is to die for! I had gluten free french toast and 1/2 of a gluten free marion berry scone.
So yummy! After breakfast I stocked up on chia seed. You can't beat $3.97 a lb. I think I walked away with 5lbs. I'm seriously surprised I have turned into a chia.
Afternoon bike- 2:34hrs / 47mi
The plan was to go for 3-4 hrs. Forecast called for 50% rain and hail. Awesome. Do you know that currently Anchorage Alaska has warmer/drier weather then Portland Oregon? This is starting to get ridiculous.
My ride was exceptionally vivid. I rode by a sea of red.
A sea of yellow.
Um, then a sea of black came overhead and I didn't stick around long enough to take a picture. I was assaulted by pellets of hail. WTF?! Let me tell you what. Hail f***ing hurts at 25+mph. Hurts like a mother****er. After the hail let up the rain came down. I was pissed on for another 20 mins. At this point I called the ride over and took my tail home.....as fast as I could.
Sunday AM - Core, Aqua Run and Swim
15 mins of core strengthening


30 mins of Z2 aqua running (thank God I don't have to do long sets of this anymore!)


2000yd swim
w/u - 500 pull
12 x 50 (10r) - 25 drill, 25 free
(Rotate: cu, fdrag, and; fist)
8 x 100 (15r) - 2 sets of 4 x 100
set =
1st - 75 easy, 25 z5
2nd - 50 easy, 25 z5, 25 easy
3rd - 25 easy, 25 z5, 50 easy
4th - 25 z5, 75 easy
c/d - 100 kick
This rounded off a nice 11,400yd swim week :D
Room mate and I spent the rest of the day kickin' around town. First we hiked up Multnomah Falls.
During the hike I learned that my knickers were see-though! Oh my!
Garmin reported back 1500ft of elevation gain in 1.5 miles up to the top. Nice. Then it was off to Aztec Willies for some smokin' TexMex and margaritas. We finished off the day catching The Hangover 2.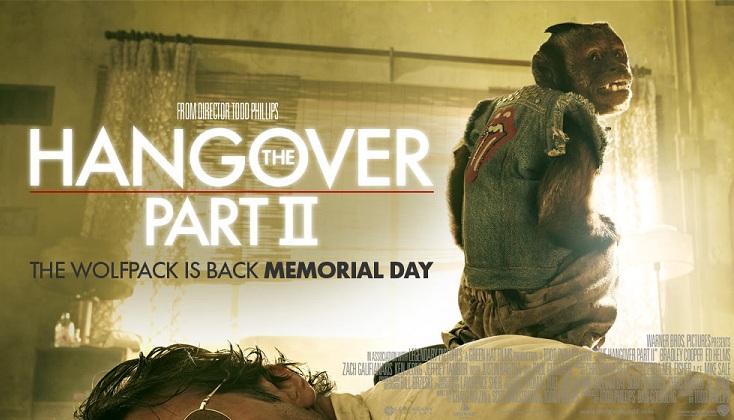 It was highly predictable but funny none-the-less. I'll never look at Shitake mushrooms the same.
Ew! Ew! Ew!
Monday - Long Bike
3:53hrs / 70.3 miles
With only a 20% chance of rain I was able to get in my long bike ride - without getting drenched. My goal was to negative split the ride. After analyzing past rides I've learned that
I've been starting too hard and dying at the end. This is out of character for me. In the past I've always been one to end strong. But with a year+ off of official training and or racing, habits will change.
The only way to successful gage the negative split is to have a power meter and to go off watts. Lucky for me I have one. :) I've said it before and I'll say it again, the
power meter
is the best training investment I have ever made. I split my 4 hour ride by hour intervals. The first was the easiest. The 2nd hour actually ended up being my strongest. 3rd fell behind the second but not by much, and was still higher then the first. The 4th was stronger than the 3rd and just fell a bit short of the 2nd. I finished feeling strong. Over all I'm very happy with my training day. I feel as if I accomplished the workout I set out.
I'm sold on a new malto concoction. Instead of mixing some kind of sugar free Crystal Light or Hawaiian Punch (ugh, sweets provoke acid issues several hours in) I mixed in.....chicken broth. The taste was a little odd at first but I quickly got used to it. I had constant energy the entire time. No highs, no lows. Steady power and energy. I didn't find myself dreaming of killing one of the nearby cows to eat after the ride either. :)